Développement d'entreprises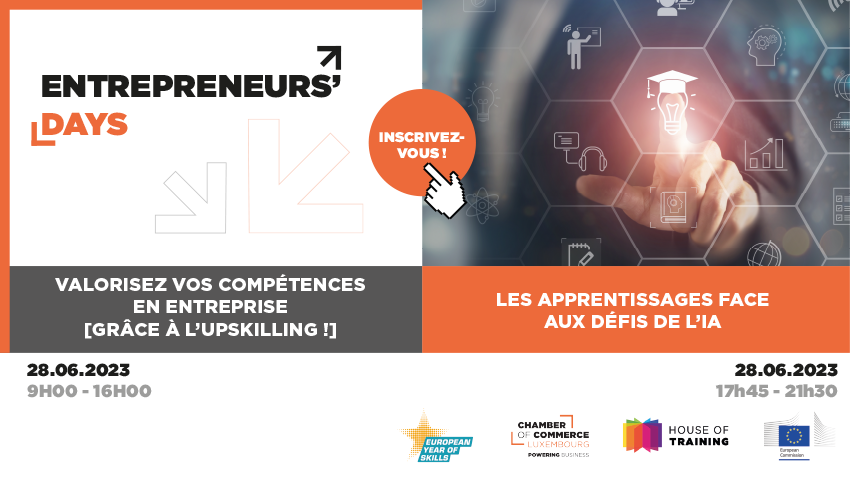 Le 28 juin prochain, la Chambre de Commerce, sa House of Entrepreneurship et sa House of Training vous invitent à une journée entière consacrée à la promotion du développement des compétences professionnelles en entreprise par le biais de l'upskilling et les nouvelles opportunités de l'intelligence artificielle. En collaboration avec le European Year of Skills, cette journée dédiée mettra en lumière l'importance d'acquérir les bonnes compétences pour des emplois de qualité et de remédier aux pénuries de main-d'œuvre au sein de l'Union européenne, en particulier pour les PMEs !
La journée proposera une série de huit workshops passionnants axés sur les compétences en entreprise, l'upskilling et l'impact de l'intelligence artificielle sur ces dernières.
En soirée, une conférence sur le thème « Les apprentissages face aux défis de l'IA » éclairera sur l'apport des neurosciences en matière d'apprentissage et leur mise en perspective avec l'éducation 4.0, voire l'évolution des stratégies de formation dans les entreprises.
Consultez le programme complet de la journée : www.entrepreneursdays.lu
Consultez le programme complet de la soirée : www.cc.lu