Développement d'entreprises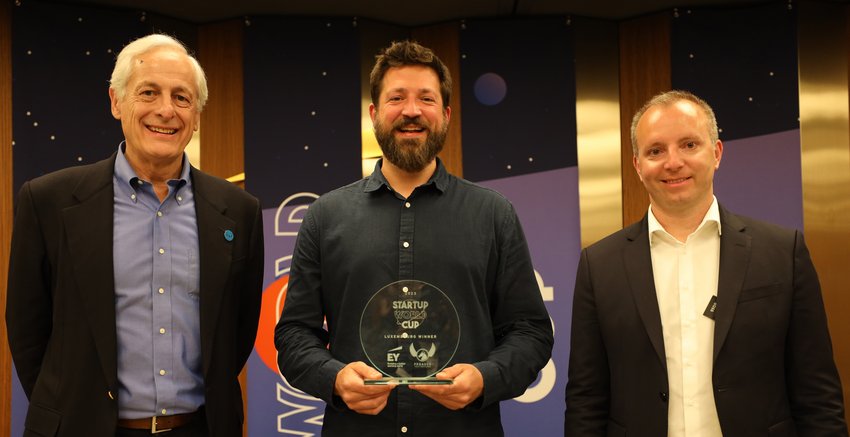 La startup Circu Li-ion a brillé lors des finales régionales de la Startup World Cup au Luxembourg, remportant la victoire tant méritée ! Spécialisée dans les technologies propres (#CleanTech), Circu Li-ion a séduit le jury avec son innovation révolutionnaire dans le domaine des batteries au lithium.
Grâce à leur technologie, Circu Li-ion contribue activement à la réduction des émissions de CO2 à l'échelle mondiale. Leur solution ouvre de nouvelles perspectives pour une transition énergétique plus durable et respectueuse de l'environnement.
La prochaine étape pour Circu Li-ion est de participer à la compétition ultime à San Francisco, le 1er décembre, où ils concourront pour un investissement d'une valeur impressionnante de 1 million de dollars ! Leur succès jusqu'à présent est déjà un témoignage éloquent de leur potentiel et de leur impact.
En plus de leurs réalisations impressionnantes, Circu Li-ion a récemment honoré le podcast Startup Corner de la House of Startups avec Antoine Welter et le Dr Xavier Kohll, co-fondateurs de l'entreprise, en tant qu'invités spéciaux de l'épisode #19. Au cours de l'interview, ils ont partagé leur parcours, leurs défis et leurs inspirations, offrant ainsi un aperçu captivant de l'univers des startups au Luxembourg.
Pour écouter cette conversation passionnante et en apprendre davantage sur le parcours de Circu Li-ion, rendez-vous sur le site de la House of Startups (www.host.lu) ou via le lien suivant : https://www.buzzsprout.com/1468987/10809628
Découvrez comment ils ont transformé leur vision en une réalité concrète et inspirante pour l'industrie des technologies propres.
Félicitations, Circu Li-ion, et bonne chance pour la compétition finale de la Startup World Cup !