Chambres de Commerce - Grande Région Saar-Lor-Lux
Circularity in construction, in the industry sector, waste management, single use plastics, reuse, reparability… were the main themes discussed during the Benelux Circular Economy Business Forum, which took place on 4th and 5th October 2022. More than 150 participants assisted to this multiformat event organised by the Luxembourg Chamber of Commerce and its Enterprise Europe Network, together with the Benelux Union and in close collaboration with the Luxembourg Ministry of the Economy, the Luxembourg Ministry for the Greater Region and "Betriber & Ëmwelt" of the Luxembourg Institute of Science and Technology.
Taking place in the framework of the 2022 Luxembourg Presidency of the Benelux Union, this 2-Day cross-border economic forum was honored by the presence of H.R.H. the Crown Prince, the Luxembourg Minister of the Economy, Mr Franz Fayot, the Minister for the Greater Region Ms Corinne Cahen, the Vice-President of the Grand Est Region, Ms Brigitte Torloting and the Secretary General of the Benelux Union, Mr Alain de Muyser. Followed by numerous high-level speakers and experts in the field, the event encompassed an interesting and varied programme, thus offering a vibrant and fascinating business platform to exchange best practices, share expertise and visions as well as develop potential business leads related to circular economy trends and strategies in Luxembourg, the Benelux, and the Greater Region.
Meeting the needs of the present, circular economy plays a key role in achieving sustainable development and in transforming nowadays economies and societies. Moving away from the 'linear economy model' towards a 'circular economy' one with the creation of long-term value and the reuse of products, the progressive implementation of sustainable practices will contribute to secure a greener and more inclusive environment for future generations.
Even if, at first sight, this green transition represents for companies a challenge with significant adaptation efforts to face and overcome, mainly during turbulent moments of geopolitical tensions and economic turmoils, difficult times and threatening periods may also represent a concealed opportunity for growth or change. Therefore, it is so important to pool efforts together, within the Benelux countries and the Greater Region, through cross-border territorial cooperation and where it becomes even more valuable than in the past to develop joint projects and to create integrated cross-border value chains.
Conclusions of the conferences and thematic workshops, as well as the presentations of the speakers and replays of some parts of the programme will be made available soon on the website of the Chamber of Commerce.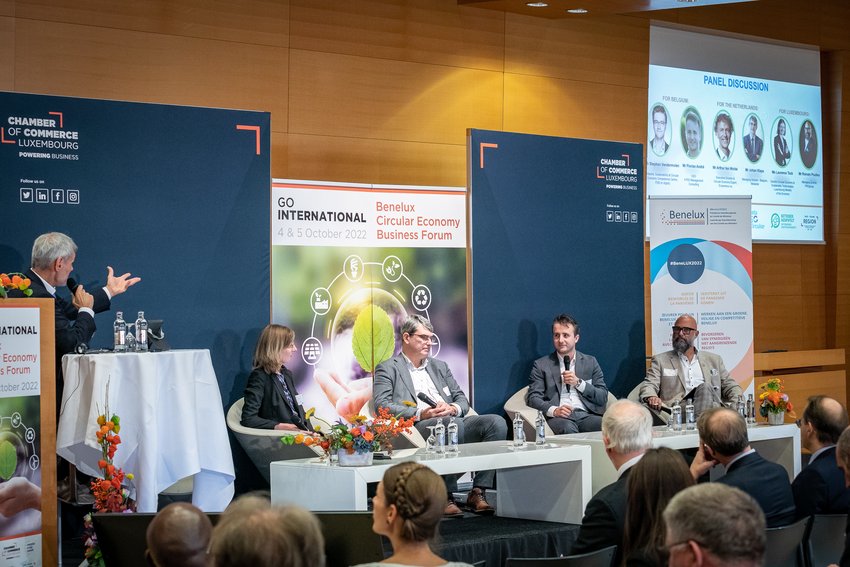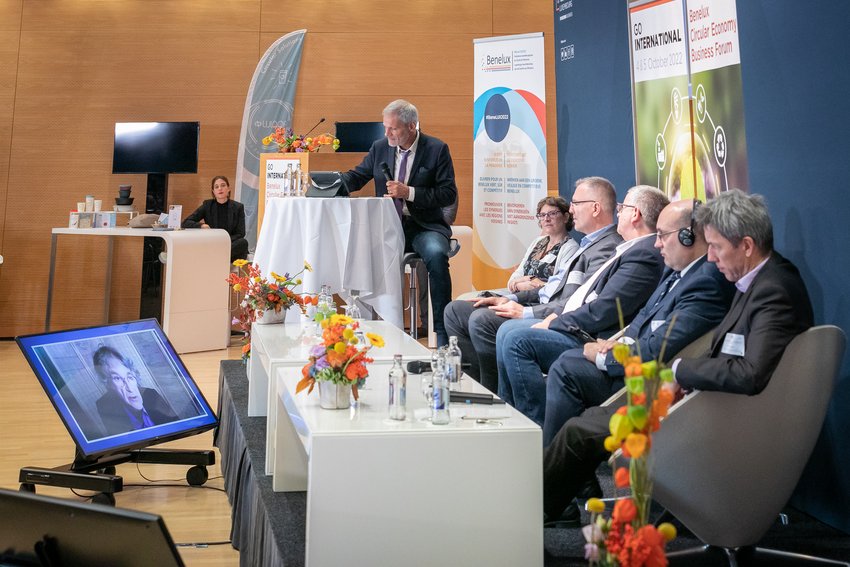 ---