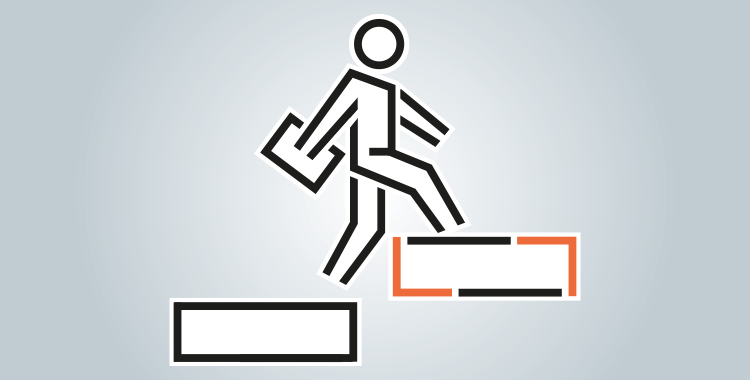 Au programme :
12h00 : Début du workshop
13h30 : Networking sous forme de lunch
Format du workshop : Atelier de sensibilisation
A propos de l'atelier :
Dans un monde ou les crises se succèdent, nous aborderons les clés métiers afin de limiter l'impact sur la trésorerie.En tant qu'entrepreneur, vous exploitez régulièrement des nouvelles chances dans vos projets mais prenez aussi un risque considérable au niveau de la solvabilité. D'autant plus, il peut s'avérer utile de garder un œil sur le portefeuille de clients existants, afin d'éviter des surprises au niveau de potentielles faillites et le défaut d'entrées de fonds y découlant. Par conséquent, l'insolvabilité de vos clients ou partenaires est un danger potentiel pour votre propre entreprise.
Le but de cet atelier sera d'exposer des solutions afin de minimiser le risque commercial de nouveaux projets, de fiabiliser la base de clients existante et de traiter le recouvrement d'impayés.
Les impayés sont un fléau pour la trésorerie. Dans ce second volet de notre atelier, nous vous donnerons donc des astuces pour une bonne gestion du recouvrement de créances, vous permettant de transformer les impayés en liquidité pour votre trésorerie.
En parallèle, nous examinerons les faux-pas (dos and don'ts) que nous rencontrons dans la gestion des dossiers de nos clients et qui peuvent avoir des conséquences négatives pour une potentielle procédure de recouvrement.
Plan de la session :
Comment exploiter des nouveaux marchés avec des risques calculés ?
Comment sécuriser son portefeuille client existant ?
Les outils disponibles pour la gestion du risque.
Le recouvrement de créances à l'échelle nationale et internationale
Anticiper le recouvrement de créances : Erreurs à éviter
Q&A
Cible(s) : Dirigeants d'entreprise – Directeur financier - Comptable
Présentation de l'intervenant : Juan SANTIAGO - Authorized Manager Creditreform Luxembourg SA
2008 – 2021 Key Account Creditreform Luxembourg SA
Depuis 2021 Authorized Manager Creditreform Luxembourg SA
Comme responsable de clientèle auprès de Creditreform depuis plus de 15 ans, Juan Santiago accompagne les entreprises dans leur gestion de risque ainsi que dans le recouvrement de leurs créances. Afin de renforcer l'échange permanent avec les entreprises, il a pris en juin 2023, le poste au sein du conseil d'administration du Cercle Economique Luxembourg.
Workshop proposé par le service de développement de la House of Entrepreneurship de la Chambre de Commerce.
CONTACT:
House of Entrepreneurship
14, rue Erasme, L-1468 Luxembourg
support(at)houseofentrepreneurship.lu
T: (+352) 42 39 39 - 850
-----------------------------------------------