Thursday 21 Sep 2023 > Monday 13 Nov 2023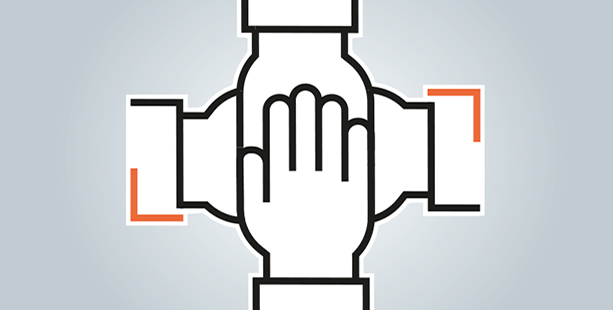 Vous êtes un dirigeant établi et vous voulez donner un nouvel élan à votre entreprise ? Vous souhaitez construire une stratégie de développement adaptée à votre entreprise ou la gérer d'une manière plus performante ? Vous vous questionnez face à certaines problématiques ou difficultés récurrentes ?
Si vous souhaitez développer, optimiser ou redresser votre business, la House of Entrepreneurship vous aide à faire le point sur votre situation professionnelle et à déterminer les actions prioritaires à mettre en place pour progresser tout en vous proposant un accompagnement sur mesure afin de concrétiser vos actions.
Grâce à des ateliers de coaching collectif gratuits, organisés en partenariat avec la House of Training et abordant des thématiques essentielles telles que la stratégie, le management, la digitalisation, l'identification de nouveaux clients ou les stratégies d'augmentation des ventes, vous pourrez échanger avec d'autres entrepreneurs et avec des experts pour accroître votre productivité et augmenter votre chiffre d'affaires tout en gérant au mieux votre temps et vos priorités.
Le prochain cycle de formation "Boostez votre entreprise" démarrera le 21 septembre 2023 et s'étalera jusqu'au mois de novembre 2023. Il se compose de sessions collectives et individuelles. Veuillez noter que la participation à tous les ateliers est obligatoire.
En cas d'intérêt, merci de contacter dès que possible l'équipe SME Programs - Development de la House of Entrepreneurship, via le mail support@houseofentrepreneurship.lu.
Programme septembre à novembre 2023
Détails par séance

Horaire

Date

Stratégie d'entreprise 3.0.

Développer sa capacité à piloter son entreprise dans une économie en évolution rapide

09:00-13:00

21/09/2023

Organisation & Productivité

Mise en œuvre de la stratégie par le project management

09:00-13:00

25/09/2023

Marketing & Communication

Mettre en place une stratégie de croissance

09:00-13:00

02/10/2023

Le management et leadership du dirigeant

Renforcer son positionnement manager-leader et engager dans le développement de l'entreprise

09:00-13:00

09/10/2023

Finance & Performance

Acquérir les connaissances de base en gestion/planification financière et choisir les solutions financières adaptées

09:00-13:00

23/10/2023

Digitalisation

Dynamiser la croissance et accélérer la transition digitale de son entreprise

09:00-13:00

06/11/2023

Vente & Négociation

Comprendre les mécanismes aboutissant à une vente à caractère « win-win »

13:30-17:30

13/11/2023