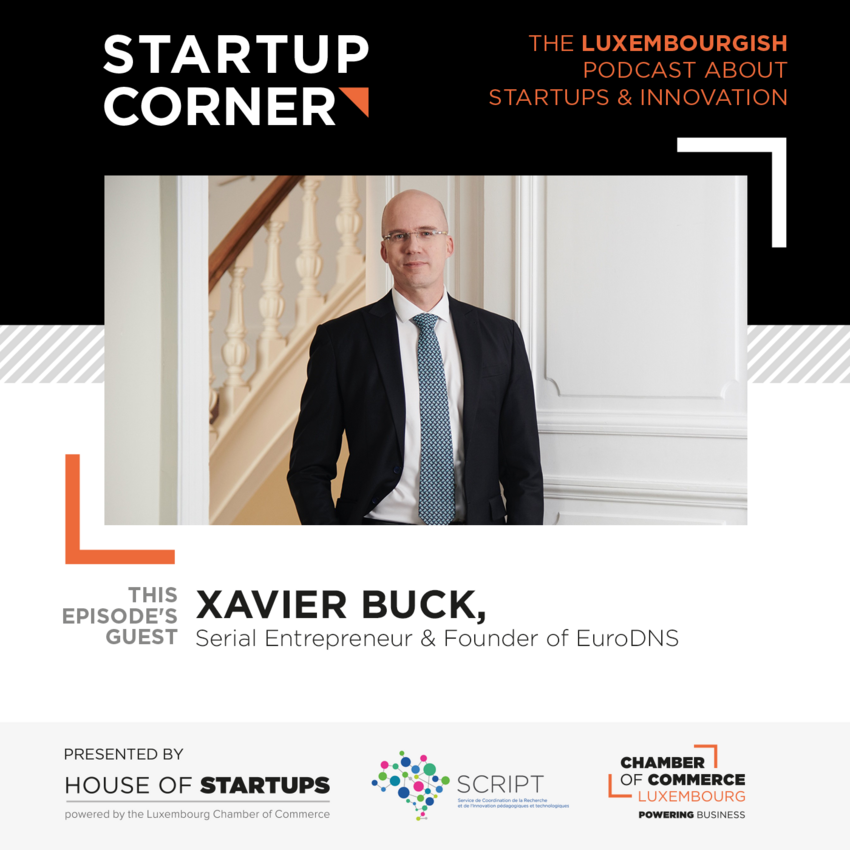 If you are looking for a multi-entrepreneur in the Luxembourg technology sector, you can not go past Xavier Buck.
With the establishment of the computer club as a student, he made a name for himself and paved a way for today's successful company EuroDNS. In 2022, he also co-founded the Luxembourg Startup Association to give startups in this country a voice and help move the entire ecosystem forward.
Tune in to discover what Xavier has to share with over 20 years of experience as a tech entrepreneur and investor!
Listen here
The 'Startup Corner' is a monthly podcast in Luxembourgish about startups and innovation in Luxembourg, presented by the House of Startups powered by the Luxembourg Chamber of Commerce and supported by the #SCRIPT.