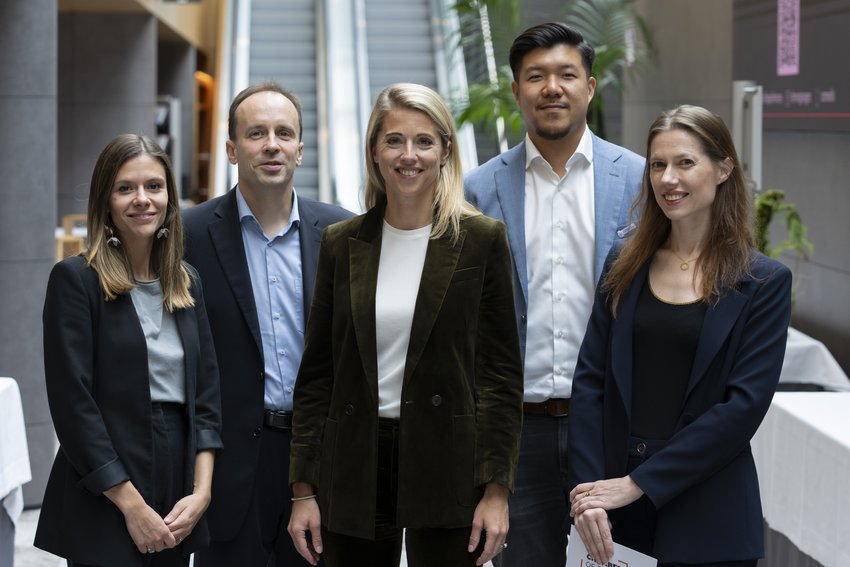 Le 12 octobre, à l'occasion du prestigieux congrès E-FORUM 2023 au Luxembourg, un événement fondé par Retis et organisé en collaboration entre la Chambre de Commerce, via sa House of Entrepreneurship, Ecom et Luxembourg Confederation, de nombreux représentants de la scène entrepreneuriale se sont réunis pour discuter des enjeux majeurs de la transformation numérique et de la prévention des fraudes en ligne. Cette quatrième édition de l'événement phare a ainsi mis en lumière des thèmes cruciaux pour les entreprises qui cherchent à s'adapter et à prospérer dans l'ère digitale.
Au cours des dernières années, le Luxembourg a su se distinguer dans le secteur de l'E-commerce, confirmant son statut de leader dans le commerce électronique transfrontalier européen. Le pays a conquis cette position grâce à un nombre croissant de visiteurs transfrontaliers en ligne, la confiance des consommateurs et une part de marché transfrontalière significative. En outre, 98 % de la population luxembourgeoise se connectent à Internet, et 82 % des Luxembourgeois achètent des biens et services en ligne, selon des données de 2022. Cependant, malgré ces réalisations, la digitalisation des PME reste un défi à relever dans le pays. C'est pourquoi l'une des préoccupations majeures abordées lors du congrès fût dédiée à la montée des arnaques et fraudes en ligne qui touchent de plus en plus d'entreprises, et en particulier les PME. Les chiffres récents ont en effet révélé une augmentation significative du coût réel de la fraude, qui est désormais 3,49 fois supérieur au montant de chaque transaction perdue en Europe. Bien que des données spécifiques pour le Luxembourg ne soient pas encore disponibles, nos voisins belges ont signalé pas moins de 31 897 fraudes de 2021 à 2023, englobant toutes les relations commerciales, dont 7 685 fraudes pour l'année 2023 ; ce qui équivaut à plus de 20 cas chaque jour.
Stéphanie Damgé, directrice Entrepreneurship de la Chambre de Commerce, a d'ailleurs souligné dans son discours que « l'objectif principal de la Chambre de Commerce, à travers l'E-FORUM, a été d'encadrer et de sensibiliser les entreprises à la nécessité de se prémunir contre les cybercriminels, qui s'adaptent en permanence aux évolutions des tendances de paiement. »
Par ailleurs, une cyberattaque peut avoir lieu à chaque instant et peut concerner toute entreprise. Les diverses facettes de la fraude en ligne, qu'il s'agisse de fraudes liées aux paiements, au numérique ou à la logistique, ont été abordées tout au long de cette journée E-Forum 2023. Toutes ces formes de fraude posent avant tout un défi en termes de qualification, de connaissances et de formations, nécessaires pour faire face à cette menace croissante. La Chambre de Commerce et sa House of Training s'engagent ainsi à soutenir les entreprises dans leurs efforts de transformation digitale et à faciliter l'acquisition de compétences nécessaires pour lutter contre ces défis multiples.
Enfin, cette journée a donc pu offrir une plateforme d'échange d'expertises et de témoignages concrets pour soutenir l'acquisition de compétences des entrepreneurs dans le domaine. Dans une même optique, le networking prévu en fin de journée a permis des échanges constructifs et fructueux entre entrepreneurs et experts, contribuant au développement et à la digitalisation d'activités durables pour les entreprises.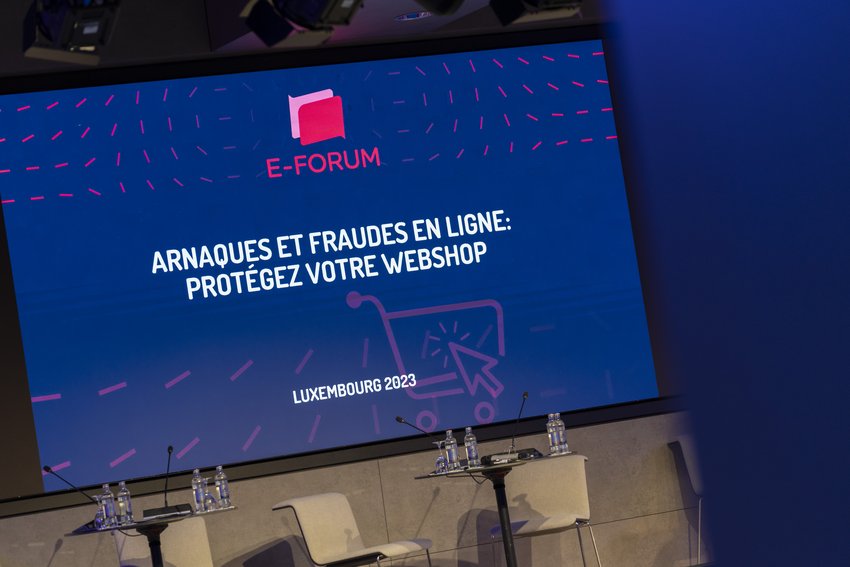 ---