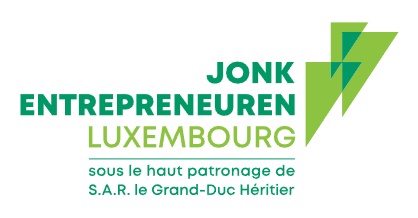 Cette année, le Job Shadow Day 2023 aura lieu dans la semaine du 27 mars au 31 mars 2023.
Le JOB SHADOW DAY permet aux élèves, à partir de 16 ans, d'accompagner un/une dirigeant-e d'entreprise (ou chef de service) ou son/sa représentant-e pendant une journée de travail. L'expérience diffère d'une simple visite d'entreprise, car les élèves peuvent observer, pendant une journée entière, un/une dirigeant-e accomplir les tâches quotidiennes liées à son poste. De cette manière, les élèves peuvent se faire une idée des responsabilités qui incombent à un/une dirigeant-e d'entreprise et recueillent d'importantes impressions de la vie professionnelle.
Le projet est une initiative commune de l'asbl Jonk Entrepreneuren Luxembourg et de la « FEDIL – The Voice of Luxembourg's Industry » avec la participation de la Chambre de Commerce, de la Chambre des Métiers et du Ministère de l'éducation Nationale, de l'Enfance et de la Jeunesse.
Cette année le Job Shadow Day se déroulera pendant la semaine du 27 mars au 31 mars 2023.
Le Job Shadow Day a pour but de transmettre aux élèves :
les exigences du marché du travail (profils et compétences requises)
les responsabilités d'un/d'une dirigeant(e) d'entreprise ;
la signification et l'importance du travail d'équipe ;
un aperçu des différentes voies de carrière ;
ce qu'il faut pour atteindre ses objectifs et réussir dans sa vie professionnelle ;
l'envie d'entreprendre.
Le Job Shadow Day vous donne la possibilité de :
positionner votre entreprise en tant qu'employeur attractif ;
présenter votre entreprise et promouvoir une image positive ;
vous engager dans le domaine de la responsabilité sociale des entreprises ;
transmettre votre expérience professionnelle aux jeunes entrepreneurs de demain ;
avoir un échange fructueux avec les jeunes.
Comment participer ?

Pour participer il vous suffit de vous inscrire en remplissant le formulaire via ce lien : https://jonk-entrepreneuren.lu/fr/program/job-shadow-day/
Clôture des inscriptions : 3 février 2023.
L'équipe de la JEL reste à votre disposition pour tout renseignement complémentaire : https://jonk-entrepreneuren.lu/fr/contact/
---