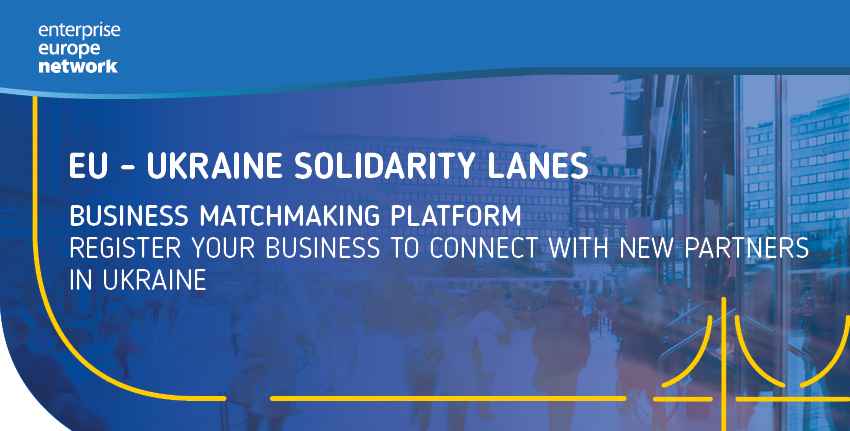 The Enterprise Europe Network, the business support network of the European Commission has put in place an international exchange platform, EU-Ukraine Business Matchmaking Platform.
Since the invasion of Ukraine by Russian forces, Ukraine has been unable to export its products around the world using the usual routes. As this situation threatens global food security, alternative routes are needed urgently.
The aim of this platform which is to bring EU and Ukrainian businesses together will help:
identify new logistics chains for the export and import of products and materials from/to Ukraine;
adapt infrastructure and get the right equipment and machinery to the right place.

The main sectors of focus are logistics, production and recycling, export and import of agricultural products, food products and raw materials.

Furthermore, the Tender Alert Service of the Enterprise Europe Network – Luxembourg also provides the possibility to receive tenders from Ukrainian authorities. For more information on this, please contact: een-veille@cc.lu
The Enterprise Europe Network of the Luxembourg Chamber of Commerce remains at your entire disposal for any further information / assistance (een-matchmaking@cc.lu; +352 42 39 39 370)