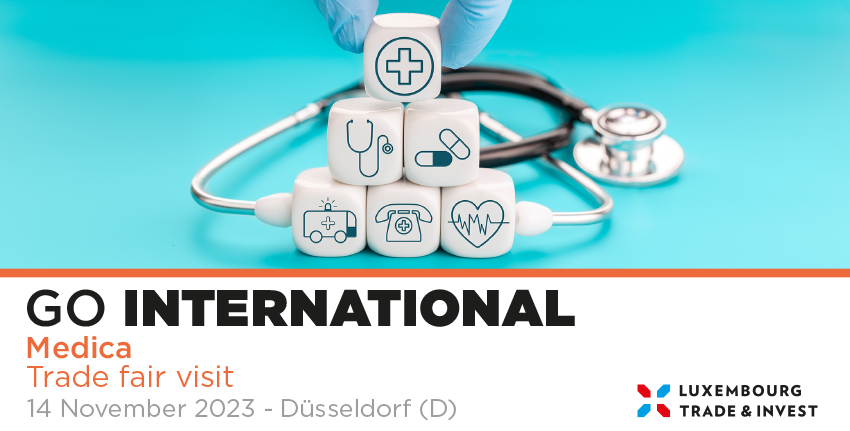 We have the pleasure to invite you to take part in the trade fair visit to MEDICA in Düsseldorf, Germany.
Medica is the largest medical trade fair in the world and attracts yearly more than 5,000 exhibitors and 120,000 professional visitors active in the healthcare sector. In addition, the "MEDICA Forums & Conferences" programme has become an integral part of the trade fair, with forums and workshops focusing on a variety of medical-technological topics.
When? 14 November 2023
Where? Düsseldorf (D)
In parallel to the national pavilion organised by the Luxembourg Ministry of the Economy, the visit includes the following services: entrance ticket, international business meetings, bus transfers and networking events.
Participation conditions:
Preferential price: 100.00 € / person
Participation in the group visit is only reserved for companies registered and established in Luxembourg.
Interested? Please register here before 24 October 2023
Contact:
Ms Julie Jacobs
Senior International Affairs Advisor
E. medica@cc.lu

Ms Laura Dannel
Junior International Affairs Advisor
T. +352 42 39 39 378
E. medica@cc.lu
---
Attachments
MEDICA_-_1day_visit_Program.pdf
PDF • 112 KB