Tuesday 18 Apr 2023
17:30 - 19:30
Silversquare - 21 Rue Glesener, 1631 Luxembourg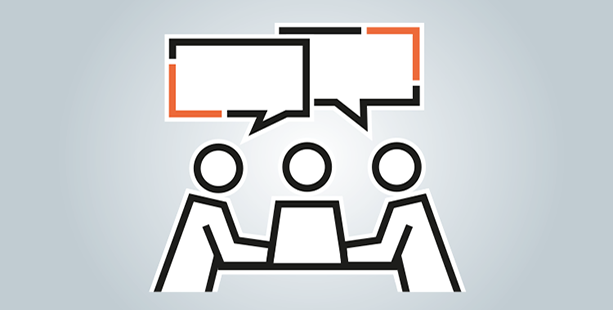 Vous avez un projet de création d'entreprise, une idée d'entreprise ou une envie d'entreprendre pas encore clairement formalisée ? Tout au long de ce premier semestre 2023, nous vous proposons une rencontre avec différents acteurs publics de l'écosystème et d'autres entrepreneurs en devenir, autour de la thématique « je deviens entrepreneur ».
Le panel de discussion est articulé autour du témoignage d'un jeune entrepreneur, qui s'est lancé avec un nouveau projet depuis peu, et d'interventions d'experts publics sur diverses facettes du parcours entrepreneurial (transition professionnelle, financement, propriété intellectuelle, étude de marché…).
Pour ce mois d'avril, la House of Entrepreneurship et ses partenaires font un focus sur le métier du Web. Inspiré-e ? Rejoignez-vous en vous inscrivant ci-après !
Public
Cette rencontre en région est accessible à toute personne souhaitant créer ou reprendre une entreprise, à court ou long terme, au Luxembourg, en particulier dans le domaine du Web.
Objectif
Connaître les étapes incontournables, les conditions de réussite et risques d'échec d'un projet de création d'entreprise au Luxembourg
Identifier les données de votre environnement économique, juridique et fiscal à maîtriser
Identifier les organismes, les dispositifs de soutien et les aides au financement de la création d'entreprise
Connaître la réalité de terrain, les obstacles à surmonter et les bonnes pratiques à appliquer dès l'étape de la construction de votre projet
Thèmes abordés
Les facteurs clés du succès de la création d'entreprise
La pertinence commerciale de votre projet entrepreneurial
La faisabilité règlementaire et financière de votre projet de création d'entreprise
Les moyens et stratégies à mettre œuvre pour réussir votre projet
Entreprendre dans les métiers du web au Luxembourg : mythes et réalités
Témoignages de:

Maria Catalan : Consultante et fondatrice de PlaninLux en 2020, une société de développement web et de conseil en RSE
Aurélien Savart : Expert en développement web et Cyber-Security et fondateur de la société anti-fraude web Knytify en 2022
Partenaires présents
Durée et modalités
1h en présentiel : panel de discussion : 45mn / Q&As : 15mn
Modération assurée par la House of Entrepreneurship. Langue : FR
Session suivie d'un networking facultatif (1h) : possibilité de poursuivre les échanges avec les conseillers et entrepreneurs présents.