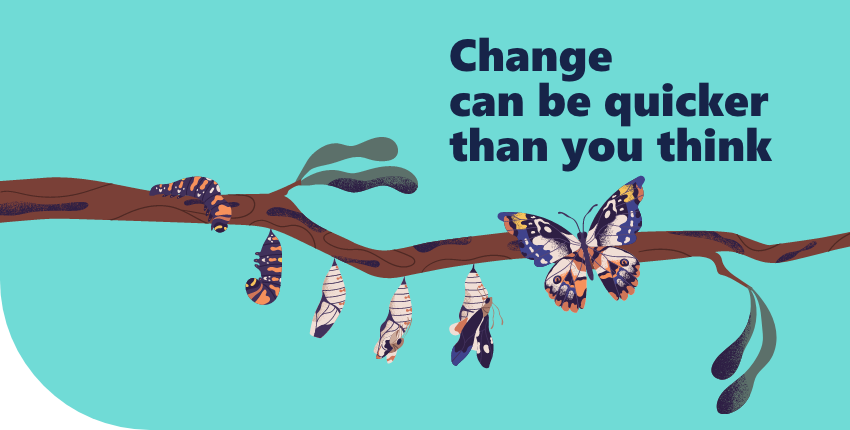 Découvrez notre nouvelle initiative pour faciliter votre transition durable !
La Chambre de Commerce et la Chambre des Métiers, en partenariat avec l'INDR, sont très heureuses de vous inviter le vendredi 21 avril de 09h30 à 15h00 pour vous présenter la House of Sustainability.​​​​​​
Au service et à l'écoute des entreprises, la House of Sustainability est une plateforme de coordination, fédératrice et facilitatrice, en matière de développement durable, en collaboration avec les acteurs de l'écosystème national. La House of Sustainability s'adresse aux grandes, moyennes et petites entreprises luxembourgeoises de tous secteurs et intéréssées par la transition durable. Rejoignez-nous pour cet événement inspirant autour du développement durable.
Confirmez dès à présent votre participation :
Programme de la journée :
Conférence | 9h30 - 12h00
La conférence de lancement sera rehaussée par la présence de S.A.R. le Grand-Duc Héritier
Mot de bienvenue
Fernand Ernster, Président de la Chambre de Commerce
Keynote (en allemand) "Can sustainability drive innovation and improvement?
Prof. Dr. Christian Berg, Membre du Club de Rome & ex-Chief Sustainability Architect pour SAP
Mise en pratique au Luxembourg | La transformation des entreprises accélérée par l'agenda du développement durable
Valérie Arnold, Independent Sustainability Advisor
Présentation de la House of Sustainability
Marc Lauer, Président de la House of Sustainability

Anne-Marie Loesch, Head of Sustainability & Business Development, Chambre de Commerce

Gilles Reding, Directeur Conseils et Services, Chambre des Métiers

Morgane Haessler, Coordinatrice programme ESR, INDR
Panel : Le rôle des entreprises dans la transition vers un avenir plus durable : perspectives croisées de différents secteurs
Debbie Kirsch, Fondatrice de Devï

Laurence Graff, Head of CSR de Sodexo Luxembourg

Jean Clement, CEO de Josy Clément

Sébastien Jungen, Directeur Général de Bamolux
Mot de clôture
Paul Nathan, Vice-Président de la Chambre des Métiers
Modération assurée par Bérengère Beffort, Chambre de Commerce
Ateliers pratiques | 13h00 - 15h00
Quatre ateliers pratiques axés autour des piliers de référence des Luxembourg Sustainable Business Principles :
Governance : définition d'une stratégie ESG
Prosperity : élaboration d'un reporting extra-financier
Planet : mise en place d'une stratégie de décarbonation
People : inclusion des collabor'acteurs dans la démarche de développement durable
Informations pratiques
Quand ? Vendredi 21 avril 2023 de 09h30 à 15h00
Où ? Chambre de Commerce, 7 rue Alcide de Gasperi, Luxembourg-Kirchberg
La conférence se tiendra en français et en allemand. Les ateliers se tiendront en français.
Eco-responsabilité
Nous souhaitons vous proposer un événement qui assume autant que possible sa responsabilité vis-à-vis de la planète et des humains. Dans cet esprit, vous trouverez ci-dessous une liste d'actions (non-exhaustive) qui illustrent nos efforts pour un événement éco-responsable :
Nous privilégions des fournisseurs, prestataires et de services intervenants (hors keynote) de la région « ≤ 100 km » pour limiter les émissions de CO2 liées au transport
Nous proposons une restauration durable incluant des plats végétariens et végétaliens, des plats bios et/ou de la région, de saison et adaptés au réel nombre de participants
Nous incitons à utiliser les transports en commun à travers un site facilement accessible et en rendant le parking payant
Nous renonçons aux stands d'exposition, aux goodies et autres objets promotionnels
Nous proposons une conférence avec une parité dans le choix des intervenant.e.s
L'événement est ouvert à toutes les entreprises (dans la limite de places disponibles) et gratuit.
Cet événement a été certifié par le logo Green Business Events pour son organisation respectueuse de l'environnement. Le logo est décerné par la Direction générale du tourisme du Ministère de l'Économie aux événements qui respectent des critères écoresponsables.
Plus d'informations sur : www.greenbusinessevents.lu
Des questions ?
Toute l'équipe de la House of Sustainability a hâte de vous présenter cette nouvelle initiative et reste à votre disposition pour toute information complémentaire.
Nous sommes également à votre écoute si vous avez besoin d'une traduction vers l'anglais ou des informations sur l'accessibilité de l'évènement.
Pour tous les secteurs hors-artisanat : sustainability@cc.lu
Pour les entreprises artisanales: ehandwierk@cdm.lu