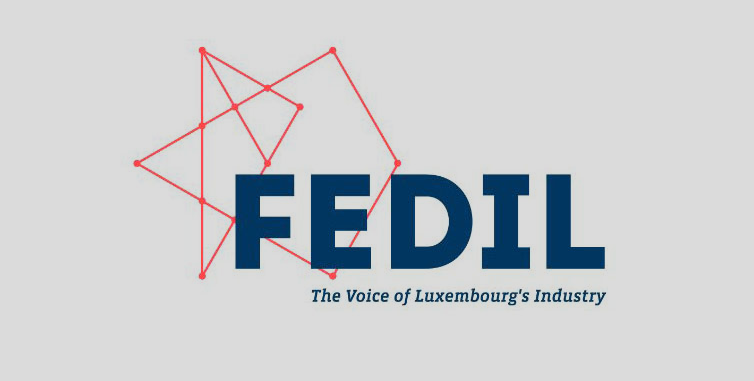 Ce 12 septembre 2023, la FEDIL avait convié quelque 200 participants au « FEDIL Industry Day » qui se déroulait au Mercure Luxembourg Kikuoka Golf à Canach. S'étendant sur une demi-journée, l'évènement a combiné débats et échanges d'idées entre représentants du monde politique, de l'industrie, du monde scientifique et académique avec des moments de networking.
Rehaussé de la présence de S.A.R. le Grand-Duc héritier, le « FEDIL Industry Day » s'articulait autour de deux tables rondes, mettant en exergue les préoccupations et défis de l'industrie et de ses entreprises.
Un premier tour de discussion, modéré par René Winkin, Directeur général de la FEDIL, portait sur le sujet "Industrial Policy – Bridging Ambition and Execution" et permettait à Franz Fayot, ministre de l'Économie, Christophe Hansen, Membre du Parlement européen, Anne Calteux, Représentante de la Commission européenne au Luxembourg, Pierre Laffont, Directeur Affaires européennes de France Industrie, Jana Meisser, Responsable des projets spéciaux, Produits longs chez ArcelorMittal, et Georges Rassel, Vice-Président de la FEDIL et membre du Conseil d'administration de Paul Wurth S.A., de débattre sur la capacité du pays de mener une politique industrielle à la hauteur des défis. Au fil de la discussion, le caractère foncièrement ouvert de l'économie luxembourgeoise, les changements survenus dans les relations commerciales internationales, l'importance de l'action de l'Union européenne en faveur de l'industrie et de la préservation du Marché unique, la nécessité urgente de réduire la charge administrative et la question relative au coût de l'énergie étaient parmi les thèmes abordés.
La deuxième table ronde traitait du sujet "Innovation Challenges and Talents to tackle them". Animé par Jean-Louis Schiltz, Vice-Président de la FEDIL, le panel réunissait Claude Meisch, ministre de l'Enseignement supérieur et de la Recherche, Joëlle Welfring, ministre de l'Environnement, du Climat et du Développement durable, le Prof. Jens Kreisel, recteur de l'Université du Luxembourg, Sabine von der Recke, Board Member de OHB System AG, et José Morente, Managing Partner Antal Luxembourg. Forts de leur expérience politique, académique ou industrielle, les intervenants débattaient sur l'importance de l'innovation technologique qui est au cœur du développement industriel, notamment pour réussir la double transition écologique et digitale. Cette prémisse conduisait directement à la question de savoir comment attirer et retenir les compétences et talents capables de mener à bien ces projets d'innovation.
Le FEDIL Industry Day a été organisé avec l'aimable soutien de la BIL – Banque Internationale à Luxembourg.
Le « FEDIL Industry Day » ne devrait pas rester un évènement unique. La FEDIL a l'intention de renouveler cette rencontre annuellement pour pouvoir faire un suivi des constats et maintenir les préoccupations de l'industrie en haut de l'agenda.
Communiqué par la Fedil