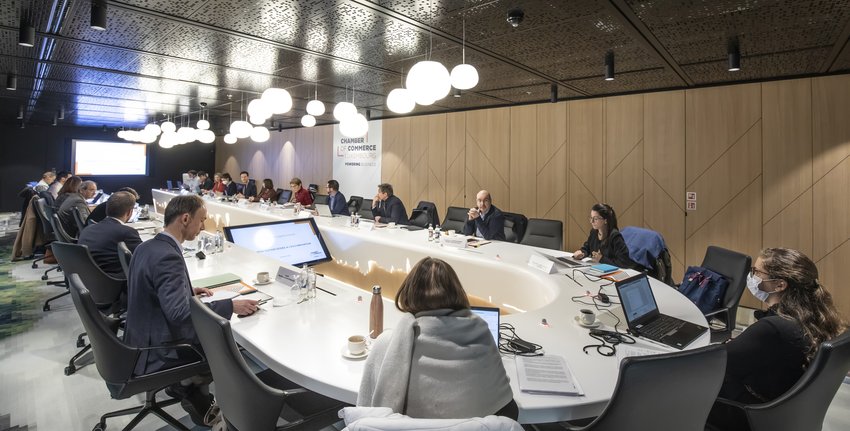 Friday 25 February 2022, the Chamber of Commerce held its first Competitiveness Workshop on environmental innovation (or eco-innovation). The Chamber of Commerce's involvement in the vital issue of competitiveness for an economy is not new. The Luxembourg Chamber of Commerce is in fact Luxembourg's official institutional partner for the renowned competitiveness rankings of the World Economic Forum (WEF) and the International Institute for Management Development (IMD). But its analysis of the evolution of Luxembourg's score in these rankings, from 2010 to today, which is stagnating or even regressing, has led it to create a new event, the Competitiveness Workshop, in order to contribute, at its level, to building new proposals that will allow for greater progress in competitiveness over the next 10 years than has been seen in the past decade.
The theme chosen for this first edition, eco-innovation, is a key factor of competitiveness in a context of redesigning production methods, diversification of the economy and differentiation through technology. The growth of the eco-technology sector is a unique opportunity to accelerate Luxembourg's technological development and achieve its ambition to become a laboratory for ecological transition. On a global scale, the increase in budgets allocated to this sector reflects the growing importance of the subject. According to the German Federal Ministry for the Environment, the global turnover of the environmental technology and resource efficiency sectors should more than double in the space of 10 years, rising from EUR 4,630 billion today to EUR 9,700 billion by 2030. Luxembourg must therefore seize the opportunities created by the energy transition and rapidly implement tangible improvements to its eco-innovation ecosystem within a context of strong global competition.
In this context, the Competitiveness Workshop, which is intended to be recurring, is based on the principle of broad and open cooperation between companies, public players, experts and professional networks, with the aim of identifying concrete ways of improving competitiveness. During this first edition, discussion focused on two issues: 'Putting the eco-innovator at the heart of the sustainable innovation ecosystem' and 'Eco-innovation, a cross-sectoral issue seeking a national strategy?' The Workshop enabled the emergence of numerous avenues for improving the eco-innovation ecosystem and sharing different visions of a strategy aimed at making Luxembourg a leading country in environmental technologies. The results of this work will be included in the final report of the Workshop which will be published in March.
The Chamber of Commerce would like to extend its thanks to the companies, public entities and experts present for their active participation in this event.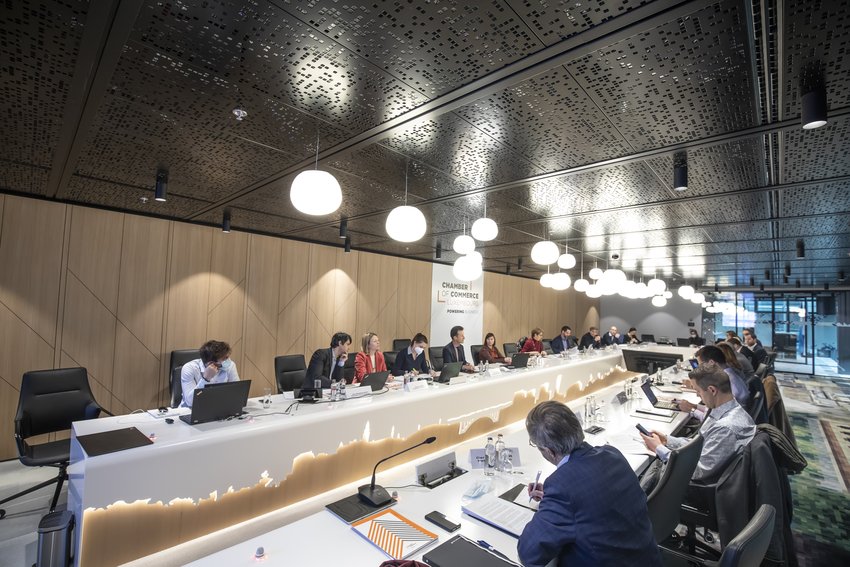 ---