Conférence/Séminaire/Table ronde
Développement d'entreprises
Wednesday 29 Sep 2021
4:45 pm – 6:00 pm Brussels time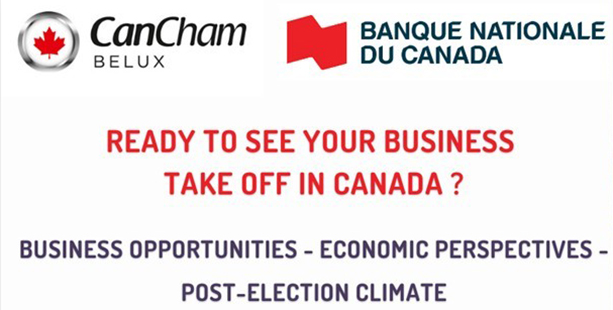 Webinar program (4:45 pm – 6:00 pm Brussels time) :
---
As from 6:00 pm, optimize your participation and develop your partnerships within the Canada – BeLux ecosystem : create your profile and schedule your own individual meetings with any other attendees during our virtual one-to-one networking session via the platform Conversationstarter.
---
PRACTICALITIES :
The event is free of charge.
To register, please click here
Technical details to join the event and instructions for the B2B virtual session will be provided after registration confirmation.