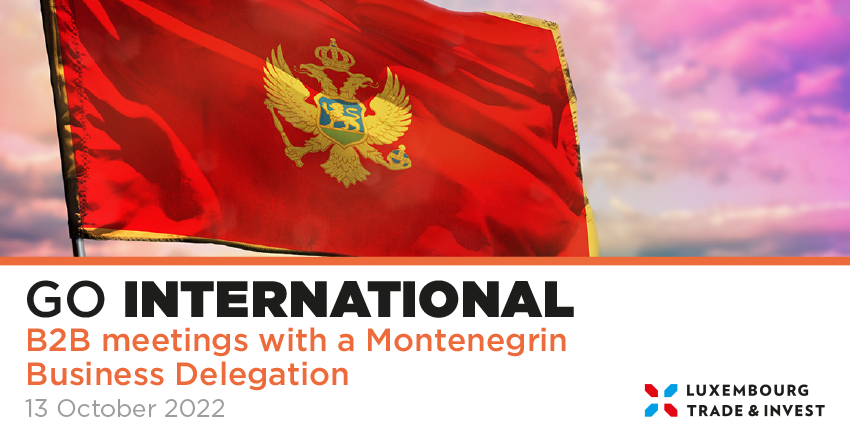 Montenegro and Luxembourg share similarities in population size, a common currency, and cultural exchange: the Republic of Montenegro was by far the largest community of non-EU Europeans in Luxembourg, representing 22%.
On its way to EU membership, Montenegro has implemented an ambitious program of economic reform and is on a way to a green transition towards a carbon-neutral, sustainable economy, enjoying support from international institutions in this endeavor.
Its economy, largely focused on tourism, energy and agriculture, has faced economic challenges due to the COVID-19 pandemic. Yet, the Montenegrin economy enjoyed a strong rebound in 2021 driven by a recovery in tourism.
What? Business Forum on Montenegrin market and B2B Meetings with a focus on construction, cybersecurity, telecom, tourism & hospitality, pharmaceuticals, procurement, textile production, energy, human resources
When? 13 October 2022
Where? Luxembourg Chamber of Commerce
Here you can find the list of Montenegrin companies to be selected for B2B meetings.
Interested? Please register before 30 September 2022
---
Attachments
Programme_Montenegro.pdf
PDF • 151 KB
MNE_profiles.cleaned.pdf
PDF • 194 KB