Développement d'entreprises
Thursday 1 Dec 2022
18:00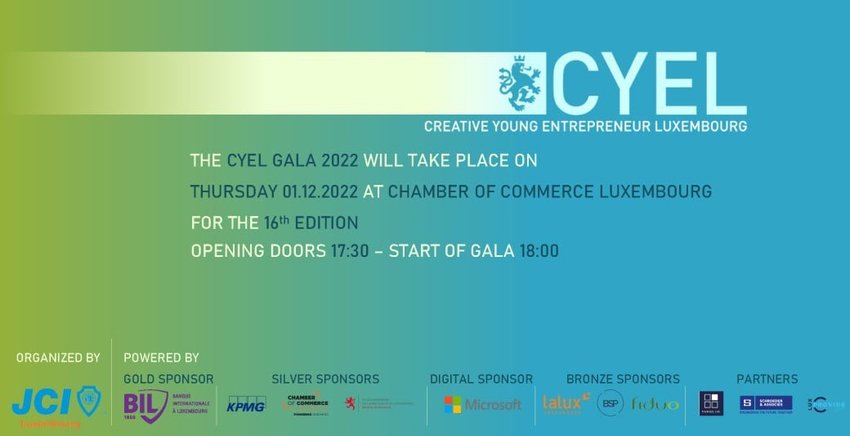 The Junior Chamber International Luxembourg (JCI) is extremely proud to invite you to the Creative Young Entrepreneur Luxembourg (CYEL) Gala rewarding the top three Luxembourgish startups on :
Thursday 1st December starting at 18:00 at the Chamber of Commerce Luxembourg.
CYEL is a competition looking for young entrepreneurs aged between 18 and 40, who work within or own a company established in Luxembourg and award the most creative young entrepreneur in Luxembourg. JCI aims with this competition to promote and support business creativity and new enterprise or segment development and to honor the entrepreneurial spirit.
Programme and registration details available here