Développement d'entreprises
House of Entrepreneurship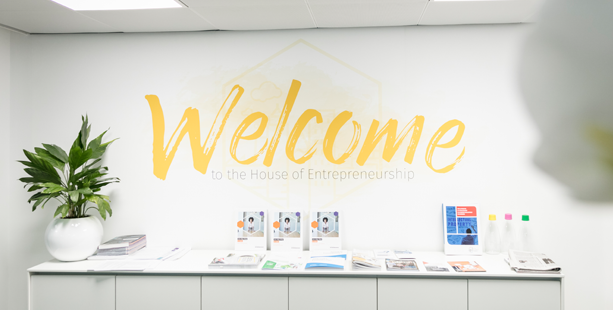 A compter du 9 novembre 2021, l'Administration de l'enregistrement, des domaines et de la TVA (AED) recevra les entrepreneurs en consultation chaque mardi à la House of Entrepreneurship de la Chambre de Commerce. Cette collaboration s'inscrit dans la vision de guichet unique pour les entreprises au Luxembourg.
L'objectif de cette collaboration renforcée est de mettre à disposition des futurs entrepreneurs, comme des dirigeants établis, des informations pratiques relatives aux diverses démarches entourant la TVA, selon la nature et la récurrence des activités entrepreneuriales concernées.
L'AED renforcera les permanences de la House of Entrepreneurship sur rendez-vous, une matinée par semaine, de 9h00 à 11h30. L'expertise de l'AED permettra ainsi de guider les entrepreneurs de manière pragmatique, en matière de TVA et de formalités inhérentes à cet impôt. Fortement liée au fonctionnement du Marché Intérieur de l'UE, rappelons que la TVA est un impôt important concernant l'activité économique des entreprises. Ainsi, Monsieur le Ministre des Finances, Pierre GRAMEGNA, déclare : « Cette nouvelle collaboration facilitera grandement la vie aux jeunes entrepreneurs luxembourgeois, mais également à l'Administration. Elle favorise l'échange, contribue à simplifier les procédures et est le garant d'une coordination plus efficace et transparente. Il s'agit d'une étape importante sur la voie d'un service de proximité à guichet unique. »
L'AED est le dernier partenaire en date à rejoindre la communauté de la House of Entrepreneurship qui compte désormais plus de 25 partenaires, tels que la Direction générale des classes moyennes du Ministère de l'Économie ou la Chambre des Métiers. Carlo Thelen, Directeur Général de la Chambre de Commerce se réjouit « de ce nouveau pas vers un guichet unique, holistique et intégré en faveur de l'écosystème local. Cette collaboration représente une nouvelle opportunité pour les entrepreneurs en matière d'orientation et d'accompagnement dans leurs parcours entrepreneuriaux ».
Pour plus d'informations :
Contactez-nous pour plus d'informations concernant les programmes et services offerts par la House of Entrepreneurship de la Chambre de Commerce, et ses partenaires :
T. +352 42 39 39 – 330
E. info(at)houseofentrepreneurship.lu