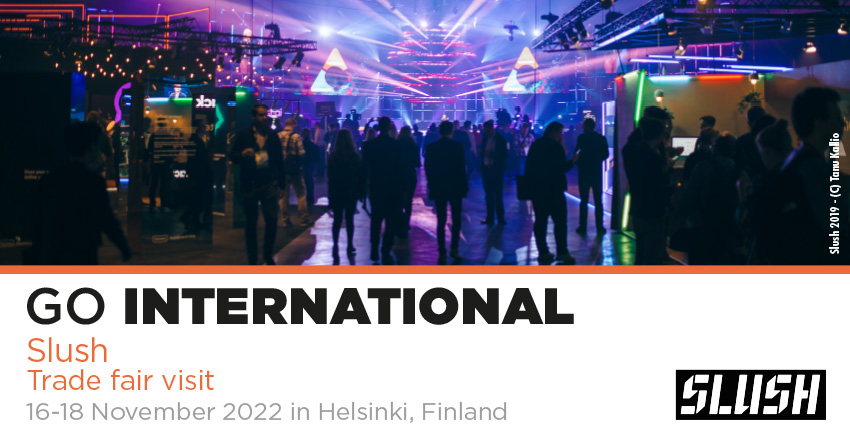 The Luxembourg Chamber of Commerce, in collaboration with Startup Luxembourg, will organise an Trade Fair Visit to Slush Helsinki.
Slush has grown into the largest single gathering of venture capital in the world – 2,200 investors ranging from VCs to angels, CVCs, and LPs, all looking for the next big thing. Slush 2022 is safely bringing together the world's leading founders, investors, executives, and media for a curated gathering of 12,000 attendees.
The participants represent a wide range of companies from the Fortune 500 list as well as renowned high-tech companies and start-ups from all over the world. You can find out more about Slush Helsinki here.
A Trade Fair Visit is proposed which includes recommendation for flights and accommodation, access to tickets, transfers from the fair to the recommended hotel and invitation to the Luxembourg Networking Event.
Participation conditions
Participation in the Trade Fair Visit is only reserved for companies registered in Luxembourg.
As the number of tickets is limited, the "first come, first served" rule will apply.
Slush ticket price: 359€ (VAT0)/ticket for startups
The Luxembourg Chamber of Commerce will not reserve the flights and hotel for participants. All participants must take care of their own flights and hotel bookings.
Deadline: 20 October 2022
The International Affairs of the Chamber of Commerce remain at your disposal for any further information.
Ms Georgia Kossmann
International Affairs Advisor
Ms Amrita Singh
Senior International Affairs Advisor
---
Attachments
Programme Slush
PDF • 174 KB